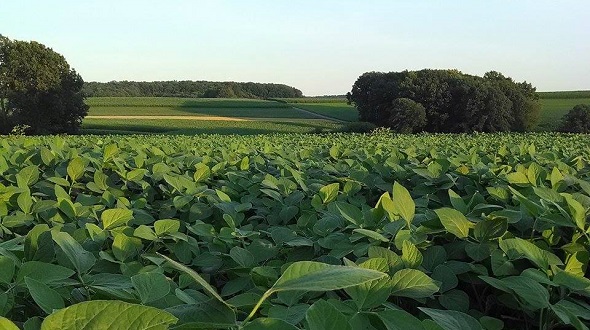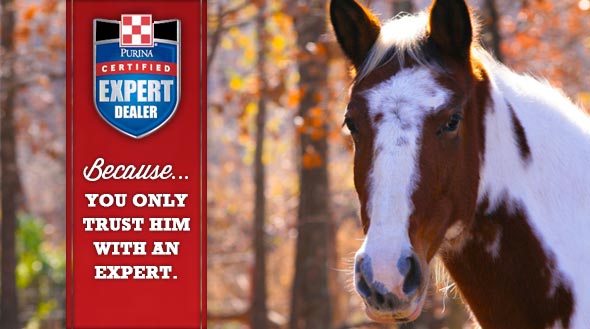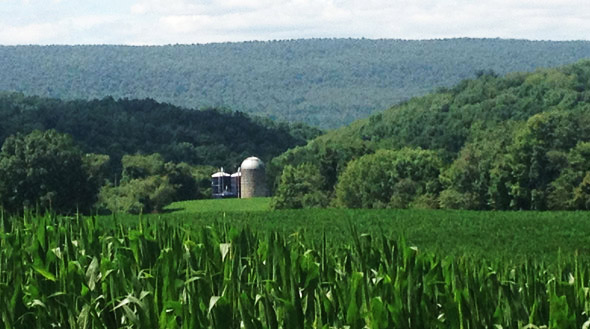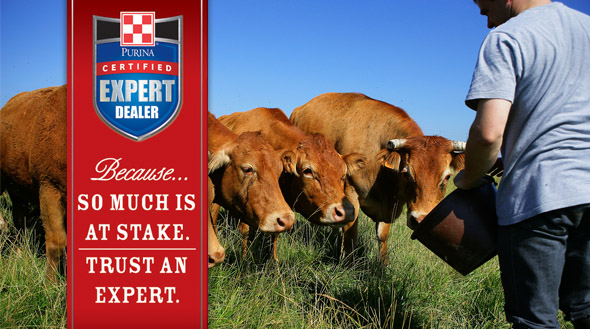 Being a Purina Certified Expert Dealer means that we offer a complete line of quality Purina feed products and have knowledgeable associates who care first about our customers, and their animals. Training is a key element for our Certified Expert staff and you can depend on us for Certified Expert advice!
Bulletin Board
Calf care & nutrition is very important. Check out tips for creep feeding cattle!
Expert Articles & Advice
January 1, 2015
Acclimating yourself to the frigid winter months is certainly a difficult task following the warmth of summer and fall. Furnace maintenance, firewood stacking, and digging out your long johns all become obligatory chores at this time of year.
January 1, 2015
Whether you're looking to feed your calves something specific or the bigger cattle are keeping all of the feed to themselves, a creep feeder may be a good solution to consider. A creep feeder's basic function is to let the calves in and keep the adults out.
Watch Our Video
Beezie Madden on Ration Balancing Feed
Purina ambassador Beezie Madden, World Cup Champion and two time gold medalist, shares why she feeds Enrich Plus™ Ration Balancing Feed as part of her nutrition program.